Repairing Damaged Laminated Flooring Is Not Easy, But There Is A Solution To The Woes
Silikal Offers Another Solution For Those Damaged Laminate Floors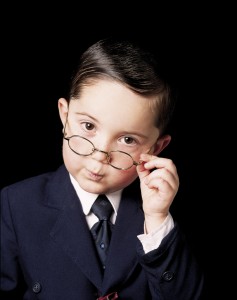 Truly laminated floors that have been damaged are downright heartbreaking. The biggest reason for the heartbreak is that repairing damaged laminate flooring is next to impossible. The problem is that laminate flooring looks great immediately after putting it down, but as soon as it gets scratched by moving furniture, or even delivery of perhaps a dishwasher, or refrigerator, it can easily get scratches on it, that undoubtedly make it appear terrible.
There are some "fillers" that may work great with miniscule scratches and nicks, but definitely forget it if you have something that is considered a bit larger for your damage. These fillers work best if utilized on very tiny imperfections, but anything larger than the tiniest scratch will not work well and can unfortunately be easily seen. Semi trucks deliver the large laminate flooring when you first put it down, but delivering a ten-foot board piece will still cost you a large amount of money should someone put a very deep scratch in the laminate.
If you try to repair damaged laminate flooring, you could conceivably end up with laminate that is colored differently than the existing laminate, or have laminate that sits higher than the other laminate causing an irregularity that sticks out like the proverbial sore thumb. Having irregularly repaired laminate is unfortunately inviting falls, and perhaps lawsuits.
Sometimes the solutions are right in front of our face, but we don't see them right away anyway. For instance, have you ever thought of sealing in that laminate that is not very damaged, and using Silikal transparent liquid to seal in that laminate?
When Silikal is applied directly over the laminate it will attach to that laminate and thus it will on no account ever permit penetration of any kinds of liquids since that product is totally impermeable and entirely pin-hole free. When the Silikal product is mounted with an essential cove base, that is when you will find that you then have a fully seamless, monolithic surface! As if that were not enough, Silikal will thus produce a fully slip-resistant coating directly over your damaged and dangerous laminate. Yet, with all this, you will still be able to inspect your beautiful laminate that is now totally protected against almost any punishment.
Laying a new laminate floor takes days, and so one may have to close up the business for the length of time that the repairs take. What most people are totally surprised with is that when using Silikal, the business will also need to shut down but only for a scant hour, for that is the length of time that Silikal takes to fully set. Of course, best yet is the fact that the Silikal is impervious to just about anything! Not only is it completely waterproof but it is totally UV resistant as well. Chances are the Silikal covering the laminate flooring will outlast the laminate flooring-even the building itself! The colors in the laminate will never fade because Silikal protects it completely. Talk about beauty and durability, it can't be beat!