Archive for October, 2011
Why We Use Epoxy Flooring in Commercial Buildings
Commercial epoxy flooring needs to be different than say residential epoxy flooring, as it will undoubtedly take a lot more punishment than it would inside a home. Take for example commercial epoxy flooring that is used in a garage where automobiles are repaired. First of course, there is the weight of the cars, the hot engines, the oil, the friction of their tires against the epoxy, and perhaps worst yet those dropped tools that fall out of a mechanic's hands that with ordinary epoxy will gouge the flooring.
Or consider the commercial epoxy flooring that has to be put down at a kennel. This flooring needs to be hermetically sealed, as dogs will have sharp nails against the flooring, and unfortunately there will be both excrement as well as urine to deal with. If the commercial epoxy flooring is not properly sealed, even one tiny little pinhole would allow a plethora of germs and bacteria to grow underneath the floor resulting in malodorous smells and even encourage infections in their dogs. This is why, for instance, that tile is a very bad choice for a kennel. Tile means that there is grout, and grout will allow said germs and bacteria to grow at an alarming rate.
Then consider what hospital flooring must be like? They of course need to have flooring that is always extremely clean and of course the "right" floor is extremely helpful as far as infection control is concerned. Patients are already injured or in need of extreme care, and the workers need to be kept safe too, thus any commercial epoxy flooring utilized in a health care facility, hospital, or operating room needs to be completely slip resistant for both workers and patients.
Because, again we are referring to commercial flooring and not residential flooring, said flooring needs to be able to take a beating. Foot traffic is very hard on any epoxy flooring, thus it is imperative to find flooring that can "take" that kind of high foot traffic, such as a busy airport runway corridor, or the area where those taking an elevator or escalator would exit in a commercial store. Combine foot traffic with chairs on rollers, for instance as is found in side a laboratory, and that flooring needs to be the best it can be to take that without causing damage.
There is only one product that will adequately fill all the needs outlined above for a commercial epoxy flooring and that is Silikal. Amazingly, it will even set up within one hour so that no business needs to close for two to three days while the flooring dries! Created by Silikal years back, Silikal has had a chance to prove how long it will remain in service looking as if it had just been installed, and that length of time is positively amazing, for Silikal floors will outlast the buildings they are found in!
What makes Silikal so special? It's the fact that it is made with enhanced MMA. The name of MMA is known as methyl methacrylate, but Silikal is the only company that has brought it one step closer to amazing by enhancing it. Yet it still retains its properties that enables it to be a no VOC flooring. That means that there are absolutely no malicious vapors or odors to contend with as it is being applied.
What Makes A Hygiene Critical Flooring System Necessary For Your Business Needs
Put simply good hygiene means clean. Thus, there are number of businesses we can imagine that are hygiene critical and thus need hygiene critical floor systems. The first place that comes to my mind is an operation theater. Thus it should surprise no one that many of our hospital floorings throughout the world have utilized Silikal as their flooring system of choice.
A good part of having a hygiene critical floor system is that it cannot in any way or manner ever harbor molds or bacteria, and it must be totally soil resistant. In essence then the entire flooring must not allow anything to penetrate it. Hence the use of strong acids as well as alkalines in any concentration can have no effect on that flooring, even if given extended exposure. Various coloring chemicals, as well as solvents such as acetone, will not be able to produce any stains, nor any discolorations. There cannot be any surface damage to deal with, therefore the product will be extremely safe to use in various laboratories where these chemicals may be dropped onto the floor system. Silikal meets all those requirements and more.
Load resistance can be important even in hygiene critical floor systems, making the goal of any floor system is for the floor to be able to sustain a 5'000 kg powered forklift truck having either one or perhaps two steering wheels by a typical case. The floor system should be able to sustain no damage whatsoever one hour after installation of the flooring system. Silikal meets all these requirements as well.
Users of such products as hygiene critical floor systems insisted that the interior designers and the architects could utilize Silikal in ways that would be unique and very attractive. Knowing this, Silikal even has a see through product that enables any company to emblazon their logo on the flooring system, making the floor extremely unique and giving freedom of design to the interior designer and/or architect.
The reason why hospitals and the like love Silikal flooring is that it is one of the most hygienic flooring choices due to the fact that it is not only
totally seamless but it is also completely non-porous, meaning germs and bacteria have nowhere to stick to, and nowhere to go either. It could not be more perfect. The non-porosity of the flooring also means that it's superbly simple and easy to clean no matter what gets on it.
In addition their hygiene critical flooring system is completely resistant to thermal as well as mechanical deformation, thus it works well in extremely hot situations, as well as freezing situations. Silikal fits well as hygiene critical floor systems when a pharmaceutical product research and development company needs flooring. A first-class hygienic industrial floor is the indispensable factor in their being able to achieve their highest quality production processes. That makes Silikal the very best choice for all possible hygiene critical floor systems.
The Future of Eco Friendly Flooring is Here Now
Today everyone talks about being ecologically responsible, as humans have finally realized that this planet is not inexhaustible in its riches, and so our environment has been constantly subjected to recurrent degradation all seemingly because of our negative response to taking responsibility for it. Thankfully that kind of thinking is no longer the norm, and even though ecological problems appear to be very massive, and we think of ourselves as small insignificant portions of the whole, we are all glad that there are changes in consciousness being formulated over and over again.
Planting trees, and using energy efficient light bulbs can only go so far. We need to begin to use what we have with forethought and infinite care. Granted if we recycle and buy only environmentally–friendly products then we have a start, a truly good start to begin to reduce a lot of our damage on the earth.
However, we need products that are produced with ECO flooring in mind, products that are renewable and those that do not use up our precious resources. With this at the forefront of creating ECO flooring, Silikal has designed a renewable floor that has been completely designed to last or even outlast the lifetime of the structure that it is in!
In addition, any company that utilizes Silikal, may very well qualify for LEEDs credits as well. LEED stands for Leadership in Energy & Environmental Design, and is involved in over 30 various countries. It enables building operators and owners to gain a crisp framework in order to identify and implement measurable and green building design, operations, construction as well as maintenance solutions.
Silikal is extremely proud that their reactive resins are created, manufactured and sell in total conformity to the stringent quality requirements. These requirements were set down by the International Organization for Standardization (ISO), a group that strives to also conserve energy and they set commercial standards. Thus Silikal is exceedingly proud, because after all they worked diligently to consider sustainability issues that range from the use of energy to their careful selection of material, and then gave extremely serious consideration to all points while creating this product.
Not only are Silikal products unmatched for commercial and industrial usage, but they are hygienic, cleanable, safe, durable and have supreme looks and appearance. Their products also provide limited maintenance combined with years of service, thus their products offer users a much lower life cycle cost. Their products cure in less than one hour and in addition the product will bond chemically to itself, thus if repairs are needed, they can be accomplished painlessly and very quickly.
Thus if you seek eco-friendly flooring options, you truly can do no better than to utilize Silikal. Today's eco flooring from Silikal brings you competitive pricing, varied surfaces, rich colors and they all are good for your health. Many synthetics create room toxicity through a process called outgassing. Usually that's because volatile organic compounds (VOCs) were utilized. VOCs cause ground level ozone. Silikal will create no outgassing and their products are 100% VOC free.
Silikal Offers Another Solution For Those Damaged Laminate Floors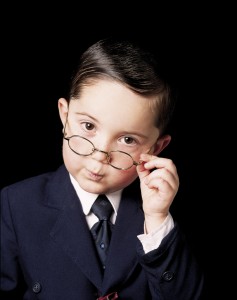 Truly laminated floors that have been damaged are downright heartbreaking. The biggest reason for the heartbreak is that repairing damaged laminate flooring is next to impossible. The problem is that laminate flooring looks great immediately after putting it down, but as soon as it gets scratched by moving furniture, or even delivery of perhaps a dishwasher, or refrigerator, it can easily get scratches on it, that undoubtedly make it appear terrible.
There are some "fillers" that may work great with miniscule scratches and nicks, but definitely forget it if you have something that is considered a bit larger for your damage. These fillers work best if utilized on very tiny imperfections, but anything larger than the tiniest scratch will not work well and can unfortunately be easily seen. Semi trucks deliver the large laminate flooring when you first put it down, but delivering a ten-foot board piece will still cost you a large amount of money should someone put a very deep scratch in the laminate.
If you try to repair damaged laminate flooring, you could conceivably end up with laminate that is colored differently than the existing laminate, or have laminate that sits higher than the other laminate causing an irregularity that sticks out like the proverbial sore thumb. Having irregularly repaired laminate is unfortunately inviting falls, and perhaps lawsuits.
Sometimes the solutions are right in front of our face, but we don't see them right away anyway. For instance, have you ever thought of sealing in that laminate that is not very damaged, and using Silikal transparent liquid to seal in that laminate?
When Silikal is applied directly over the laminate it will attach to that laminate and thus it will on no account ever permit penetration of any kinds of liquids since that product is totally impermeable and entirely pin-hole free. When the Silikal product is mounted with an essential cove base, that is when you will find that you then have a fully seamless, monolithic surface! As if that were not enough, Silikal will thus produce a fully slip-resistant coating directly over your damaged and dangerous laminate. Yet, with all this, you will still be able to inspect your beautiful laminate that is now totally protected against almost any punishment.
Laying a new laminate floor takes days, and so one may have to close up the business for the length of time that the repairs take. What most people are totally surprised with is that when using Silikal, the business will also need to shut down but only for a scant hour, for that is the length of time that Silikal takes to fully set. Of course, best yet is the fact that the Silikal is impervious to just about anything! Not only is it completely waterproof but it is totally UV resistant as well. Chances are the Silikal covering the laminate flooring will outlast the laminate flooring-even the building itself! The colors in the laminate will never fade because Silikal protects it completely. Talk about beauty and durability, it can't be beat!
All Star Kids Deserve All Star Flooring – ESPN "Rise Up" Thinks So Too, So we Decided to Help!
According to Chris Spielman, host of "RISE UP" an ESPN makeover show, Wellston High School, located at 200 Golden Rocket Drive in Wellston, Ohio whose proud colors are blue and gold, was given a gift through its community for their home team, the Golden Rockets, of a refurbished stadium as well as a brand new renovated athletic facility. The makeover as told by "Rise Up," an ESPN project that helps needy high schools by receiving donations from large companies for not only the materials, but also the expertise as well as some of the sweat equity required for such a large project, brought nervous emotions as well as warm happy tears from the crowd.
Deanne Bell, the construction project manager who also happens to be the co-host of "RISE UP" was quoted as saying, "There were tears, there was laughter, there were screams … there was a whole gamut of emotions here tonight."
This particular project was essentially led by Brenmar Construction whose part-owner, Andy Graham, is a Wellston graduate. He among many contractors and local businesses, such as Silikal America flooring, donated their time and effort to transform athletic facilities that are in desperate need of their miracle. So desperate in fact that many spoke of the chance those students would get hurt utilizing the old and truly decrepit equipment! Everything was in total disrepair with no hope of being able to afford to fix it.
It was not only the football team who were shocked at their new facilities, but the cheerleaders also who were totally awed by the new facilities. Tape and photos of the "old" facilities show broken down stadium seating, leaking facilities, and wrecked facilities for everyone, mostly from the ravages of simple old age. Wellston superintendent Karen Boch said "We are Wellston Rockets and we stick together no matter what," and that's really what this small town is like, they do all stick together, and do so very proudly but that's very difficult when money is so scarce.
What Wellston ended up with was amazing. They now have a gorgeous functioning girls locker room, brand new equipment, new uniforms and even a new football field that actually features irrigation. No wonder the townspeople are so happy that many cried.
Those kids whose amazing makeover of their own athletic facility did not end there. The high school students got together to work on the playground located at their elementary school. They exerted most of the day re-mulching the entire playground in an effort to pass on the huge donations that were made to their own school by the community. Lesson well learned is the feeling those who watched the other makeovers of other schools. The lessons are not only heartwarming but speak very highly of each community involved. Simply put, Wellston gave back!
Wellston in Ohio shares the "RISE UP' makeover with other schools as well such as Dorchester Academy located in Boston, Dyett in Chicago and Ingraham located in Seattle. "RISE UP" airs at 7 p.m. ET Tuesdays on ESPN. They give other schools the chance to rebuild, reach out, and rise up!